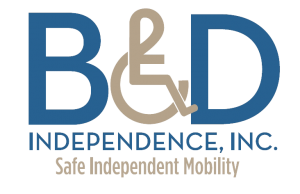 B&D transfer seats offer a simple way to move from your wheelchair, power chair, or scooter to your driver's seat. High-quality transfer seats by Marietta Mobility: :
Are safer and much more comfortable than driving in a wheelchair.
Offer all factory seat options available, including leather, tilting, and lumbar support.
Use the vehicle's original seatbelt.
Allow for multiple drivers, not just the sole person in the wheelchair.
Increase the functionality of the vehicle.
Offer handheld control.
Permit rear or side entry.
Come in multiple colors to match your vehicle.
Transfer seats and their bases can be installed into virtually every full-size vand, lowered-floor minivan, and conversion on the market. Our seats are perfect for BraunAbility, VMI Dodge Grand Caravan, Chrysler Town & Country, Chrysler Pacifica, Honda Odyssey, Toyota Sienna, and other similar model minivans and many full-size vans including the Ford Transit and E-Series, Chevrolet Express, GMC Savannah, Nissan NV-1500, Dodge ProMaster, Mercedes Metris, and Sprinter. With safe and flexible features that allow you to use your vehicle easily, transfer seats are the perfect choice for those with limited mobility.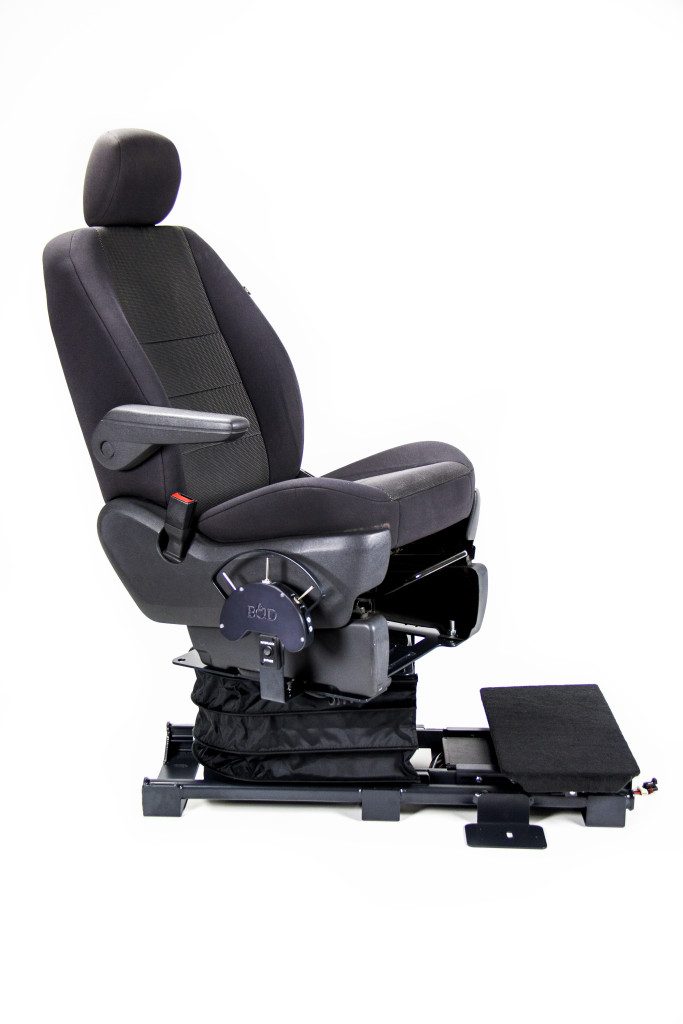 B&D Independence transfer bases are available with different options for operation including a switch box or a wired remote box. Models include 180 degree rotation, extended travel, and a passive interlock system. All B&D bases include a manufacturers 2 year warranty.
Contact Marietta Mobility today to learn more. We know not all transfer seats are the same, which is why we want to help you choose the best model for your needs. Whether you have a preference for a specific brand, or you know you need a 6-way instead of a 4-way transfer seat, our professionals can assist. Reach out now, and we will guide you towards the ideal seat.