Mobility Van Rental and Wheelchair Van Rental in Parkersburg, Wheeling, WV, Cambridge, Marietta, Zanesville, OH, and Surrounding Areas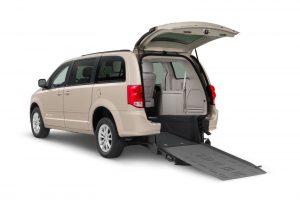 Daily Rate – $119 Per day
Weekly Rate – $99 Per day
Monthly Rate – $89 Per day
100 Free miles per day!
Whether you're about to go on vacation or you have a medical appointment to attend, it's time to consider your mobility options. With Marietta Mobility, you can rent a wheelchair van or another kind of mobility vehicle to reach your destination safely. Each of our vehicles is safe, accessible, and reliable. Take your journey in confidence and rent with ease with help from our friendly and knowledgeable staff. With our fleet of both new and maintained handicap vans, you can find something that meets both your requirements and your budget.
Marietta Mobility takes pride in our service and dedication to our customers, which is why we offer both delivery and pick up for rental of mobility vehicles (fees vary). Regardless of whether you need a wheelchair van for a day, the week, or the month, we offer transportation options to help you get where you need to go. For those of you who are visiting from out of state, we can bring a wheelchair accessible van to the airport. Simply reach out to our team for rates.
Marietta Mobility is your premier choice when it comes to getting to where you need to go. Contact us using the form below to learn about rental options, vehicle makes and models, and to book your rental. We look forward to helping you get to your destination safely.
---
Wheelchair Van Rentals
At Marietta Mobility Services, we go above and beyond normal vehicle rentals because we are a full-service handicap accessible vehicle company. These are not just another vehicle on the lot, these are vehicles we specialize in and know inside and out. When you are looking for a mobility van rental in Marietta, Cambridge, Zanesville, OH, Parkersburg, Wheeling WV, and the surrounding areas, know that you are getting a safe, accessible, and reliable vehicle from a local specialist.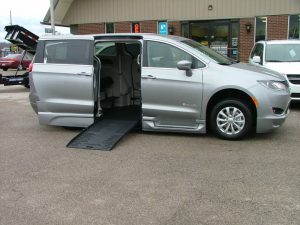 Maintained and serviced by our own service department
Convenient delivery and pick up
Airport delivery available
High-quality, premier vehicles
Fits scooters, motorized wheelchairs, and passengers
When you need handicap-accessible vehicles for a short time and are not in a place to purchase, either due to budget or commitment, then mobility van rental is the perfect option. Renting a wheelchair accessible mobility van is great for going to medical appointments, going shopping, seeing friends or relatives, and even going fishing or taking a relaxing vacation.
Having your own or a family member with mobility challenges can be worrisome when you have commitments you must meet. We have worked with many individuals throughout the Ohio River Valley and are very sympathetic and supportive of your needs for a wheelchair van rental. When you call us, we will match you with the wheelchair accessible vehicle that meets your needs and ensure it is available when you need it.
Mobility Van Rental in Ohio & West Virginia
If you ever have the chance to visit friends, attend a social activity or go on vacation, we want to make sure you able to get where you need to go. Going to a family reunion, seeing a little one in a school function, or getting the rest and relaxation you deserve is all possible with our mobility van rental service.
Safety is one of our top concerns. We have our service department that specializes in service, repair, and warranty work of mobility accessible vehicles. Our technicians are trained in the equipment that makes our wheelchair van rental fleet available to Marietta OH, Cambridge, Zanesville, OH, Wheeling, Parkersburg, WV, and surrounding communities. You can be sure that we take pride in keeping our rental fleet in top condition so they can be used for a day, week, or month.
And if you ever decide you would be interested in purchasing your own mobility accessible van or vehicle, we occasionally have some from our mobility van rental program available, along with our regular inventory.